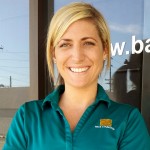 Ashley attended the University of La Verne (ULV) where she earned her Bachelor's of Science degree in Movement and Sports Science with a certification in Athletic Training. In 2009, Ashley graduated with honors and was on the Dean's list all four years she attended ULV. Ashley's passion for sports medicine drew her to participate as an active member in ULV's Athletic Training Student Club, which hosted an array of sporting events for the La Verne community.
In 2011, Ashley was looking to further her knowledge and passion in helping athletes' and patients' and began her post-graduate studies in Chiropractic at Southern California University of Health Sciences (SCU). During her education at SCU Ashley continued to be an active member on campus in SCU's Sports Injury Council, which hosted several events on and off campus to promote Sports Medicine within the community. Ashley worked closely with SCU's Sports Residents at the local High School as a student intern. Ashley's highlight events at SCU were participating on the medical staff for the 2014 Wildflower Triathlon and the AIDS LifeCycle as a chiropractic intern providing sports medicine coverage.
In 2015, Ashley plans to continue her education in Sports Medicine through the American Chiropractic Board of Sport Physicians (ACBSP) with the completion of her Diplomate in Sports Medicine.
As a former athlete and current Athletic Trainer (ATC), Ashley brings a wealth of experience and has an outstanding understanding of athletic injuries, injury management and rehabilitation as well as the work ethic, determination, and mind-set of an athlete. It is these qualities that have earned Ashley the respect from the patients and doctors she has worked with. She joined the BTF team in 2014.
Specialties:
Soft tissue injuries
Athletic training
Body shaping and toning
Contact at drashley@backtofunction.com.