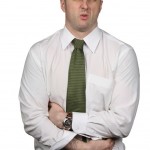 Digestive problems? Everyone has them. If you understand your digestive system (GI or gastrointestinal tract), you will realize that it is an important system that doesn't just digest your food. It also eliminates toxins and houses much of the body's immune system.
Potential problems can be initiated  by food allergies, chronic stress and exposure to toxins. Even getting older can create problems as you produce less saliva, fewer digestive enzymes and lower levels of gastric acid. Without healthy GI function, you[...]
Continue reading »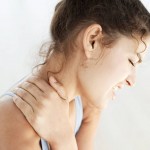 What do you do when you have that awful neck pain that makes it hard to turn to see someone in the lane beside you or even lift your head up off the pillow? If your answer is to reach for a few Tylenol or Advil then think again. A new research study shows that chiropractic and light exercise are better than drugs for eliminating neck pain (Annals of Internal Medicine).
The new study is one of the[...]
Continue reading »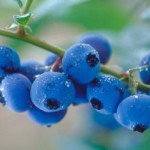 If you are looking for a way to improve your health, start focusing on nutrient-dense foods. Nutrient dense foods, called superfoods, can help decrease your risk of disease, maintain a healthy body weight and increase vitality. If your ready to supercharge your health, then start eating these 12 foods every day.
Kale – Low calorie, no fat and high in fiber, protein, calcium, magnesium, iron, Vitamins A,C & K and loaded with antioxidants. Great for detoxifying your body. This could[...]
Continue reading »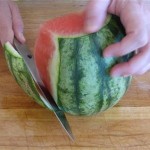 Many of us packed on a few pounds during the winter holidays and let our fitness programs slide. Just as many of us have made a New Year's resolution to lose that extra weight and get fit again. Of course, we are bombarded with television commercials, internet advertisements and radio spots on the latest and greatest diet solutions. Recently we were introduced to a sure thing when it comes to losing weight naturally and effectively. It is called the Skin-Deep[...]
Continue reading »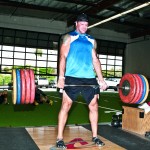 What kind of shoes should you be wearing for your workouts? Many of us choose the shoes that we see advertised on television or on the internet that our favorite athlete is promoting. But is that the best shoe to maximize your training?
Check out the video review below to see what shoes fitness training specialist Dr. Chad Moreau recommends for your workouts.
When choosing the correct shoe you should take into account a few factors:
1) What kind of[...]
Continue reading »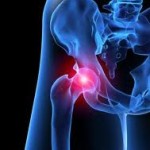 Hip pain has become a significant issue that we see at BTF. Since we deal with soft tissue injuries, a number of our clients feel comfortable having us evaluate their hip complaints. Hip pain can come from a number of different sources. When participating in sports, getting hit on or around the hip or falling hard on the hip can cause a hip bursitis or hip pointer injury. Hip flexor strains can occur from overstretching or from contracting a muscle[...]
Continue reading »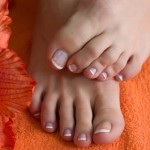 Are you experiencing pain and tenderness predominately on the inner portion of your heel on the sole of your foot? Do you have trouble taking your first steps in the morning or after prolonged sitting? This may be caused by plantar fasciitis, which is common among athletes and the sedentary population. The plantar fascia is a ligament that connects your heel bone to your toes and acts as a shock-absorbing bowstring supporting the arch of your foot. When this ligament[...]
Continue reading »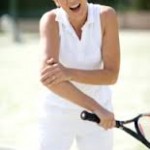 Let's make sure we're talking about the same thing here….  Stand relaxed with your arms hanging down and your palms facing forward.  Tennis elbow is a burning, deep achy pain affecting the fleshy part on the outside of the elbow.  It afflicts many tennis players, although you can get it even if you don't play tennis.
Tennis players get it frequently from lots of hard serving (especially when trying to spin the ball) or doing frequent one-handed backhands.  But regardless[...]
Continue reading »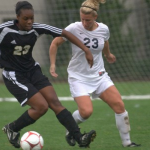 In most sports, a knee injury seems to be one of the most dreaded complaints that an athlete will face in their career. One of the common types of injury within the knee is a tear to the Anterior Cruciate Ligament, commonly known as the ACL.  In most knee dislocations, the ACL tear is usually accompanied by a tear in one of the collateral ligament complexes, either the medial or lateral (MCL or LCL).
The role of the ACL is[...]
Continue reading »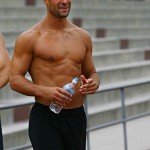 Everyone knows that diet and exercise are key to weight loss. Some of our clients seem to be eating a healthy diet and exercising every day but are still not losing weight like they want. Here are 3 issues that could be thwarting your weight loss efforts.
1) Sleep deprivation: A recent study shows that just one night of sleep loss can lead to a decrease in the hormone leptin which controls hunger/appetite. Chronic sleep deprivation can lead to weight[...]
Continue reading »
Newsletters

Fall 2009 Newsletter

Summer 2012 Newsletter